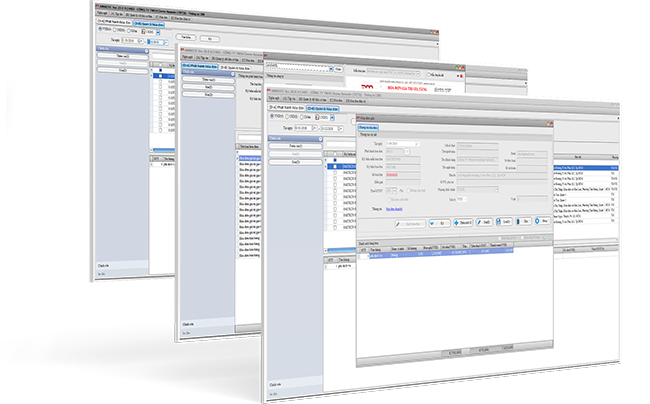 Support the einvoice operations via software such as invoice issue, cancellation, amendment and replacement.
Customers can optionally design the invoice template.
Sign electronically by list of multiple invoices. Convenient signing port, a token can be used for many devices.
SMS management and sending invoice via mail to customer.
Inquiry, download invoice on website ameinvoice.vn.
Integration of invoice inquiry and download on customer's website.
Monthly/quarterly General Invoice Report.
Security mode of decentralized use for each employee.
Auto update of newest version.
Built-in on the AMnote accounting software to create a closed system.