AMNOTE ACCOMPANYING UEF – THE CONTEST FOR INFORMATION TECHNOLOGY TALENT IN THE FIELD OF ACCOUNTING – FINANCE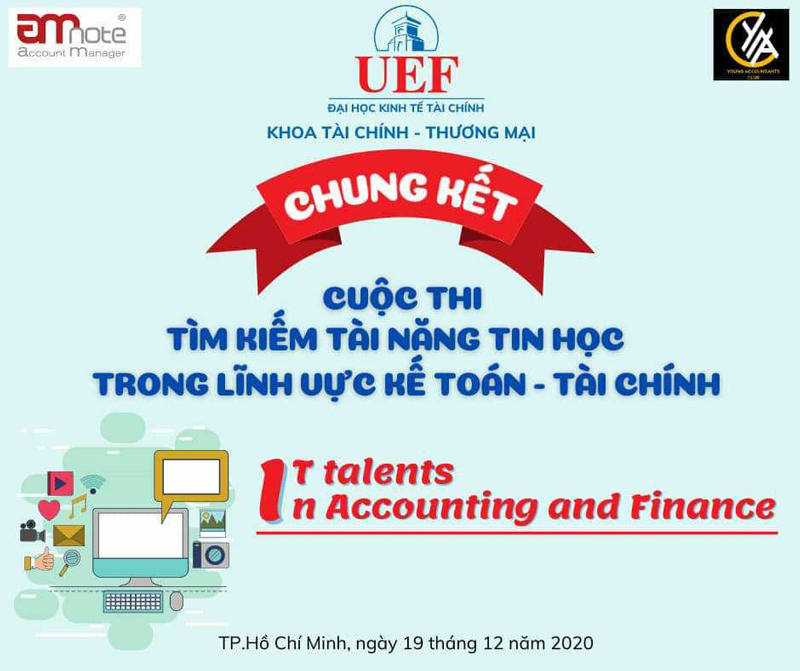 The final round of the contest "Information Technology talent in the field of accounting – finance 2020" took place on the morning of December 19, 2020 at Liberty Hall with the participation of: representatives of sponsors and judges of the contest, Ms. Nguyen Thi Hong Thuong – Vice Director of NC9 Vietnam Co., Ltd. and representatives of Master Nhan Cam Tri – Vice Principal of the School, Faculty leaders and teachers of the Faculty of Finance and Commerce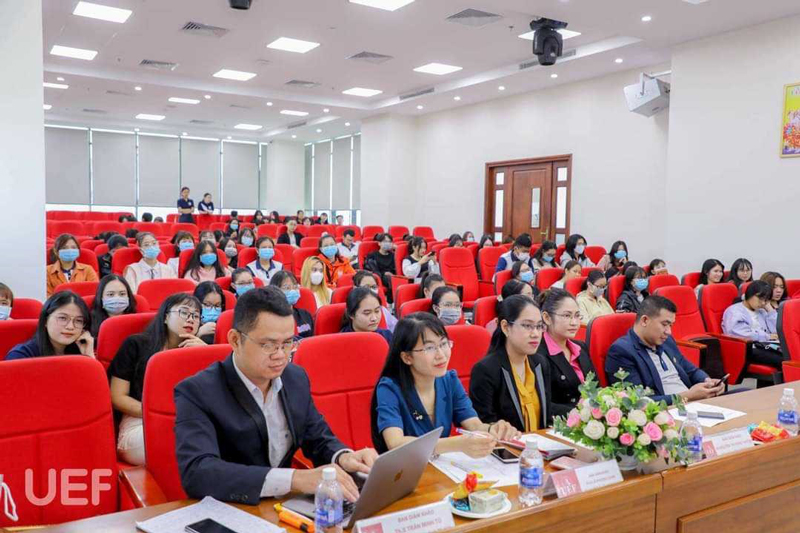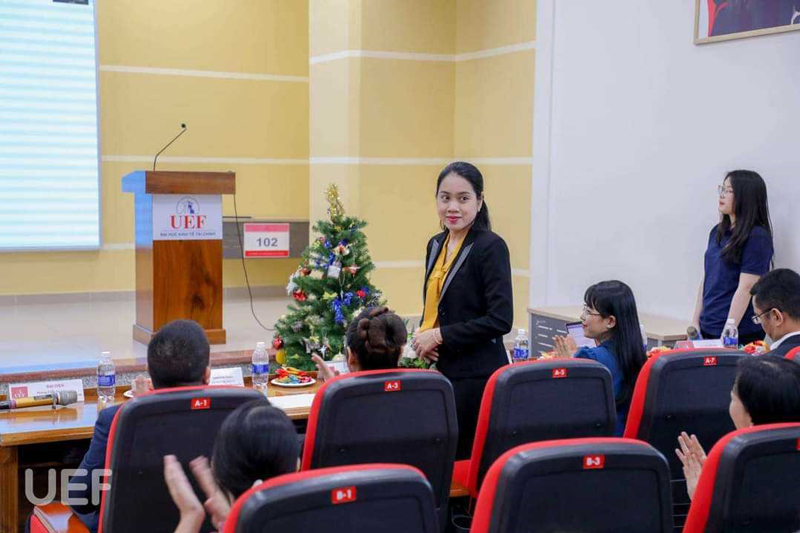 The best teams that pass the qualifiers will compete in 3 extremely stressful sections "Solid knowledge – Solid skills – Reasoning" to find the most worthy champion. Before stepping up to the "Intellectual Arena", the teams have been listening to the encouragement and sharing of Master Nhan Cam Tri on the importance of computer skills in the current 4.0 era for students in the Finance – Accounting field in particular as well as the economic sector in general. In addition, He is also appreciated the role and support from AMnote sponsors for the success of this event
Four teams: 102, S.H.I.E.L.D, APOLLO, EROS played very aggressively, comparing each score to bring a vibrant atmosphere throughout the hall. In the first 2 rounds, "Solid knowledge" and "Solid skills" of the teams showed extensive and solid knowledge about  Word, Excel and Powerpoint software.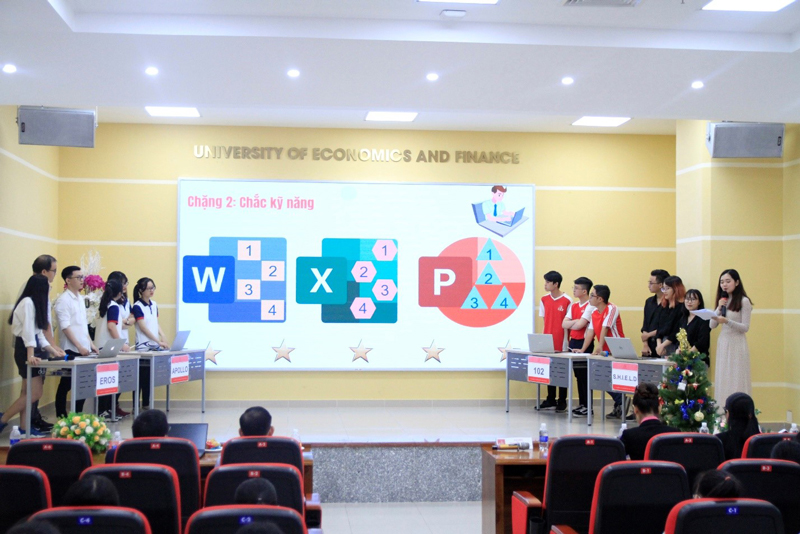 In the final section, which will also decide the "Reasoning" champion, the teams will argue randomly drawn situations and answer questions from the judges. In the end, the EROS team has been the better performing team and won this year's competition deservedly.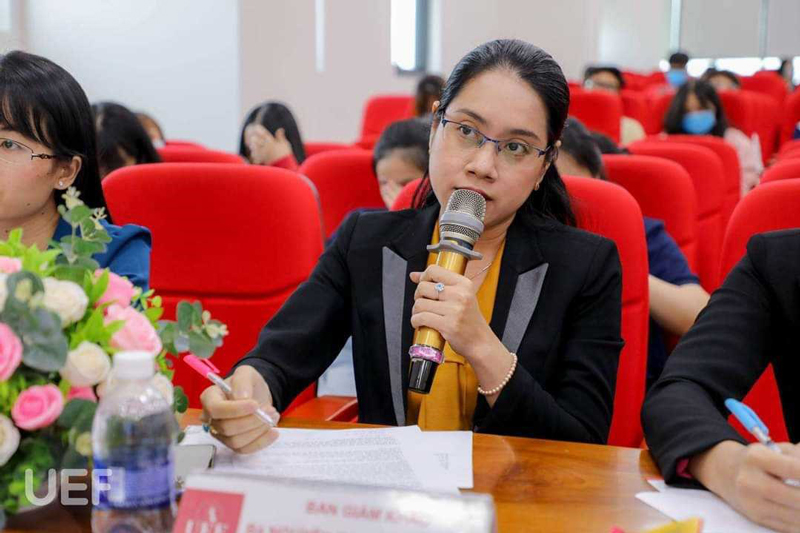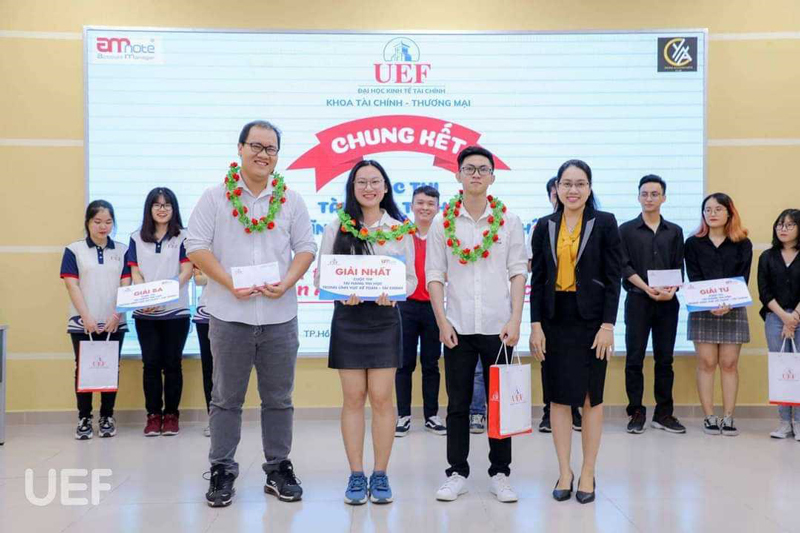 The resounding success of this contest has also marked a new step on the path of long-term and sustainable of NC9 Vietnam Co., Ltd. and Ho Chi Minh University of Economics and Finance. In addition, It also shows the enthusiasm and core values that AMnote wants to contribute to improving the quality of human resources in the future of Accounting – Finance field in particular and the economic sector in general.
Some outstanding images of the contest: