EXCELLENTLY COMPLETE TAX WORK IN 2021
On November 2, 2022, the People's Committee of District 7 commended businesses for well performing their tax obligations in 2021.
At this conference, AM ACCOUNTING COMPANY LIMITED and AMGROUP COMPANY LIMITED were honored to receive a certificate from the General Director of Taxation for their good achievements in tax work in 2021.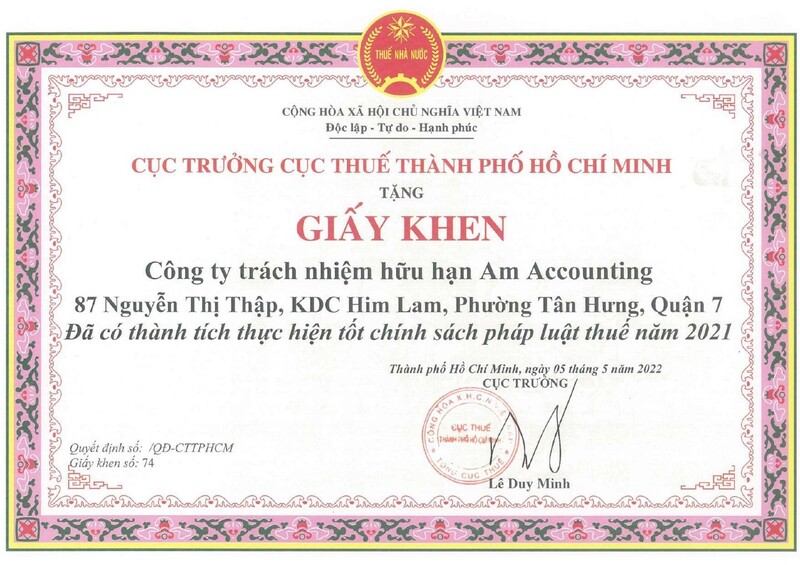 In 2021, the Covid-19 epidemic severely affected the production and business activities of most businesses and taxpayers in the whole country.
We have had positive solutions in business management, as well as accompanied the tax authorities to well implement the guidelines and policies by the tax authorities.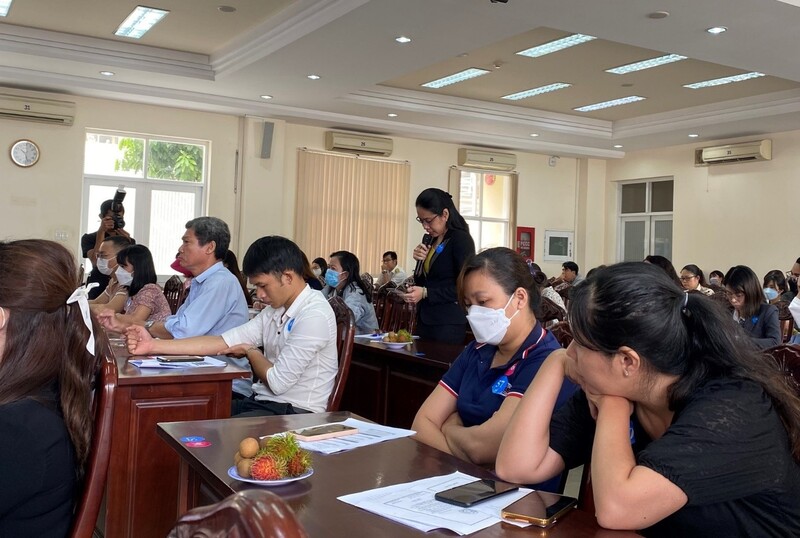 And in the future, we will promote our achievements, continue to well implement tax policies and laws; accompanying tax authorities to well implement tax policies and laws; continue to maintain and develop production and business activities; timely payment of taxes into the state budget; there are more than suitable recommendations for the state to consider issuing, amending and supplementing tax mechanisms and policies to facilitate the development of production and business of our company in particular and businesses in general.